On Wednesday 4th July 2018, a meeting between the International Ecological Economy Promotion Association Secretary-General, Junyang Li, and the Counsellor and Deputy Chief of Mission of the Chilean Embassy, Gustavo Gonzalez, has exchanged ideas to mutual sustainable development and green tech investment between the two countries.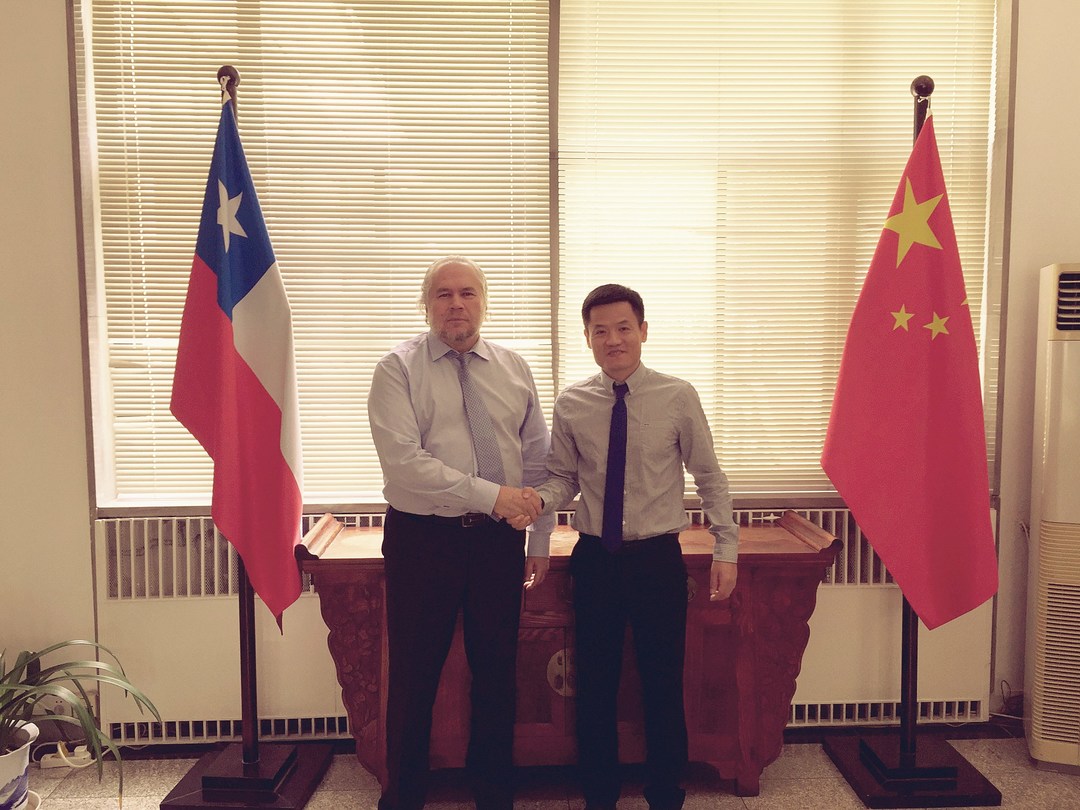 Emphasizing the significance and rich history of cooperation between both China and Chile, the Secretary-General and the Counsellor discussed the manner in which both countries have vigorously interacted in trade and investment. Furthermore, this led to the principal discussion on how this steadfast relationship can provide a strong trough from which to direct investment flows into renewable energy options.
With Chile already having 20% of energy generation as renewable, whilst being on track to dramatically raise that to 90% by 2050, and China forecasting renewables investment of up to $360 billion by 2020, the Secretary-General and Counsellor Gustavo Gonzalez discussed the fertile ground for future expansion of the green tech industry with numerous propositions for means of interaction.
Beyond Chile lies an entire region of the aforementioned market conditions for green investment. The entirety of Latin America has increased expenditure in renewables 11-fold since 2004 and Mexico, Brazil and Chile are now in the global top 10 for renewable energy investment. This being the case, the Secretary-General and the Counsellor concluded by discussing potential pathways for a greater number of future ventures by IEEPA into the wider Latin America region, a proposition in which the Counsellor said the Embassy could provide amicable assistance with.