On the 6th of July, the IEEPA Vice President and Secretary-General along with his team met with Deputy Head of the EU Delegation Minister Chris Wood and First Counsellor for Environment and Climate Change Vicky Pollard and discussed the upcoming World Economic and Environmnetal Conference and their mutual goals of sustainable development and green tech investment.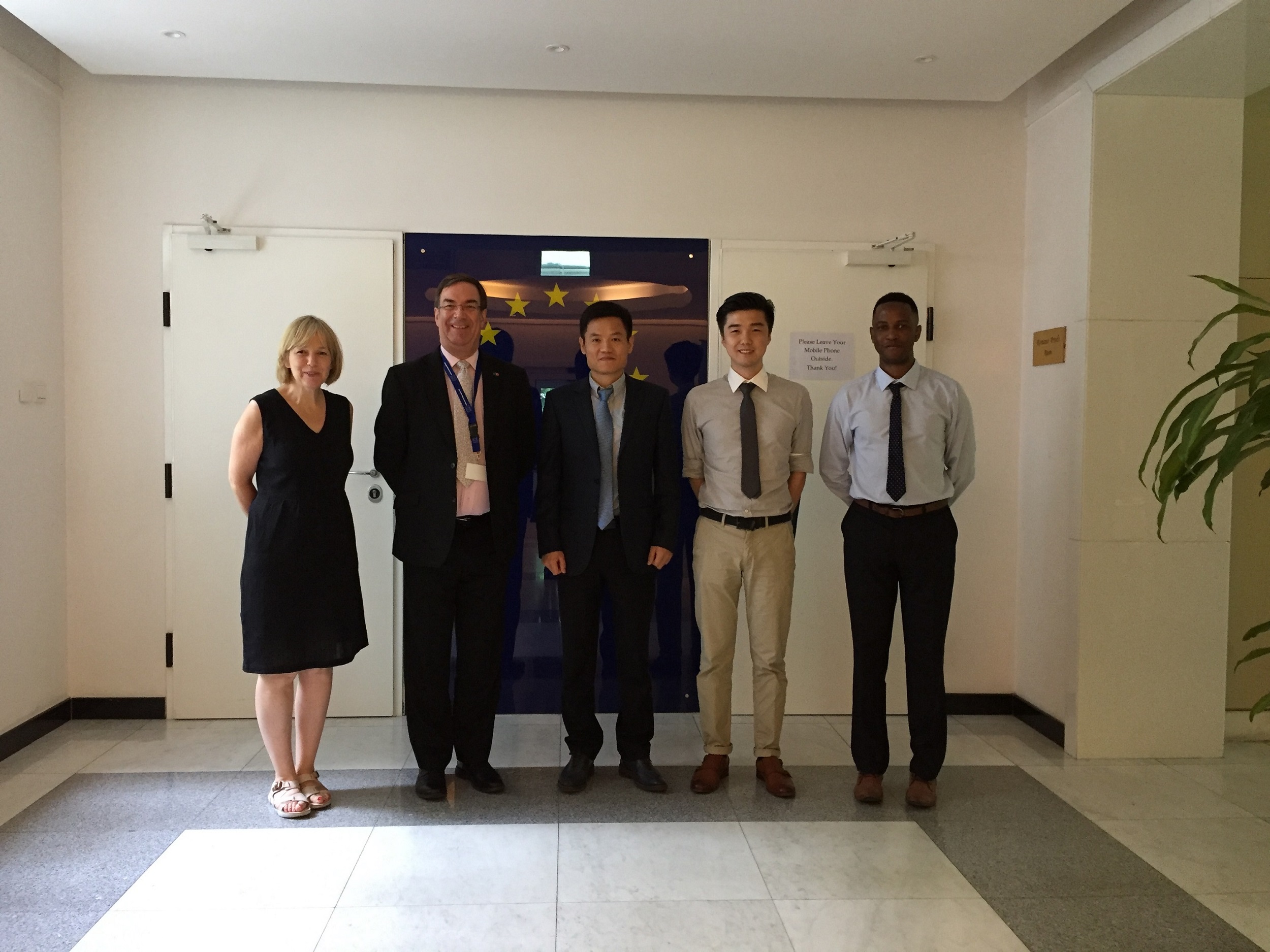 The two sides discussed the importance of the work they do in environmental protection and sustainability. The EU and China collaborate on a number of projects in low carbon and environmental protection. They both reaffirmed the importance of continued cooperation on these issues and placed an emphasis of the need for even greater cooperation on these issues.
The Secretary-General talked about the preparation of 2018 World Economic and Environmental Conference (WEC). He shared IEEPA's plan to build a Sino-USA technology cooperation center in California, and consulted for the feasibility of replicating the same model with EU. He also introduced IEEPA's research on ECO-bank model and asked for EU's intention to participate and cooperate.
The EU delegation expressed interest in IEEPAs work in providing a platform of cooperation and promoting technological cooperation and transfer. They offered to provide connection to EU Chamber of Commerce and European Investment Bank for next step collaboration.