On the 5th of July 2018 the Vice President and Secretary-General of the IEEPA Li Junyang and Karl-Olof Andersson, the Deputy Ambassador at the Swedish Embassy, held a meeting to discuss the cooperative relationship between China and Sweden in promoting and protecting ecological environment under the framework of the Belt and Road Initiative, and the participation of both parties in the upcoming World Economic and Environmental Conference. Also in attendance at the meeting was Lotta Liljelund who is the Director at the Centre for Corporate Social Responsibility at the Swedish embassy.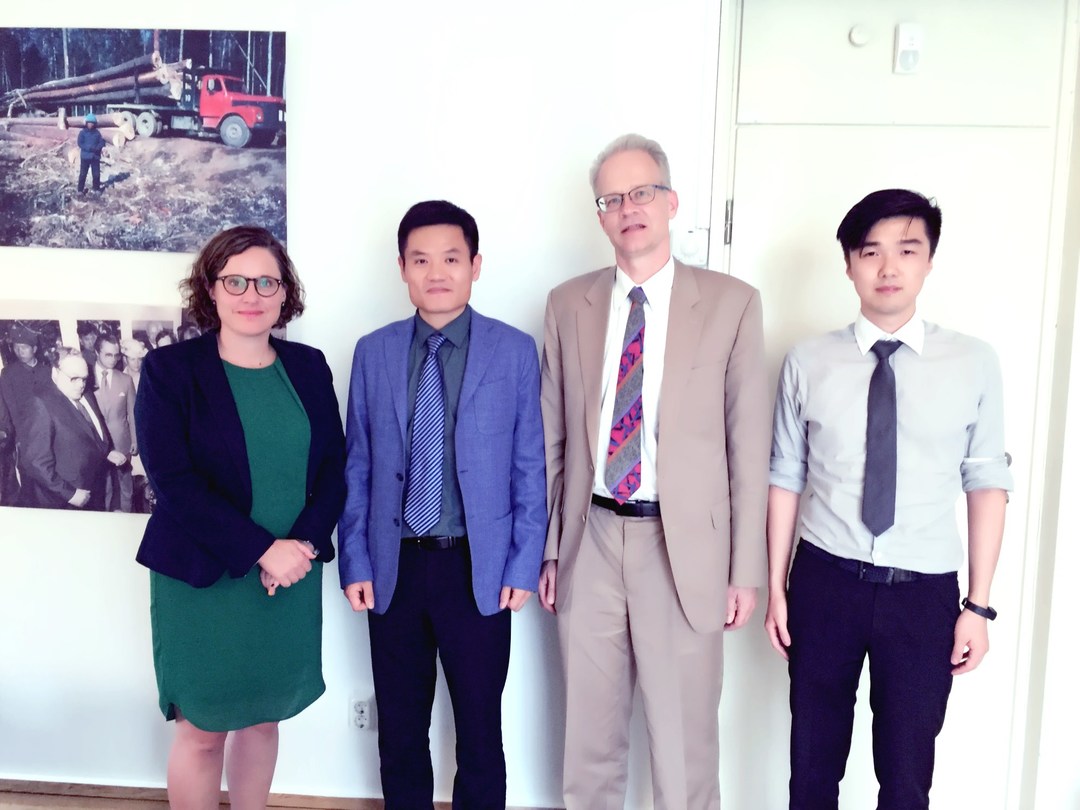 Deputy Ambassador Karl-Olof Andersson expressed gratitude to the Secretary General for the invitation to attend the upcoming World Economic and Environmental Conference being held in September this year. Ambassador Anna Lindstedt will be glad to attend if her schedule allows. Chief Counselor Lotta Liljeland introduced to Li Junyang, the Centers cooperation projects with the Ministry of Housing and Construction, the Ministry of Water Resources and other ministries.
They discussed their belief that under the Belt and Road Initiative, both sides can replicate and expand the results of successful eco-projects by attractive private capital so as to achieve the sustainable development of businesses and society. The delegation invited the Secretary-General to visit Sweden and carry out project investigation and cooperation with the support of the embassy.
Li Junyang praised Sweden's efforts as a world leader in ecological economic development with a large number of green technology reserves. He expressed his hope to expand Sino-Swedish green cooperation by visiting relevant Swedish enterprises in China. He also invited the Swedish Embassy in China to jointly host a dinner at the ministerial and ambassadorial levels to promote exchanges and cooperation at all levels
The Deputy Ambassador Karl-Olof Andersson expressed great interest in the work being done by the IEEPA and hopes to continue communication and active cooperate on these issues.