On the 5th of July 2018, the Vice President and Secretary-General of the IEEPA Li Junyang met with Jose Luis Enciso, Chief Representative of Mexican Ministry of Economy, at the Mexican Embassy to China. Held on the platform of the World Economic and Environmental Conference, the meeting exchanged ideas in the fields of sustainable and ecological economic development between the two countries. Both sides emphasized the importance of continued cooperation in this field and the Secretary- General Li Junyang committed himself to travel to Mexico to carry out cooperative project exchanges.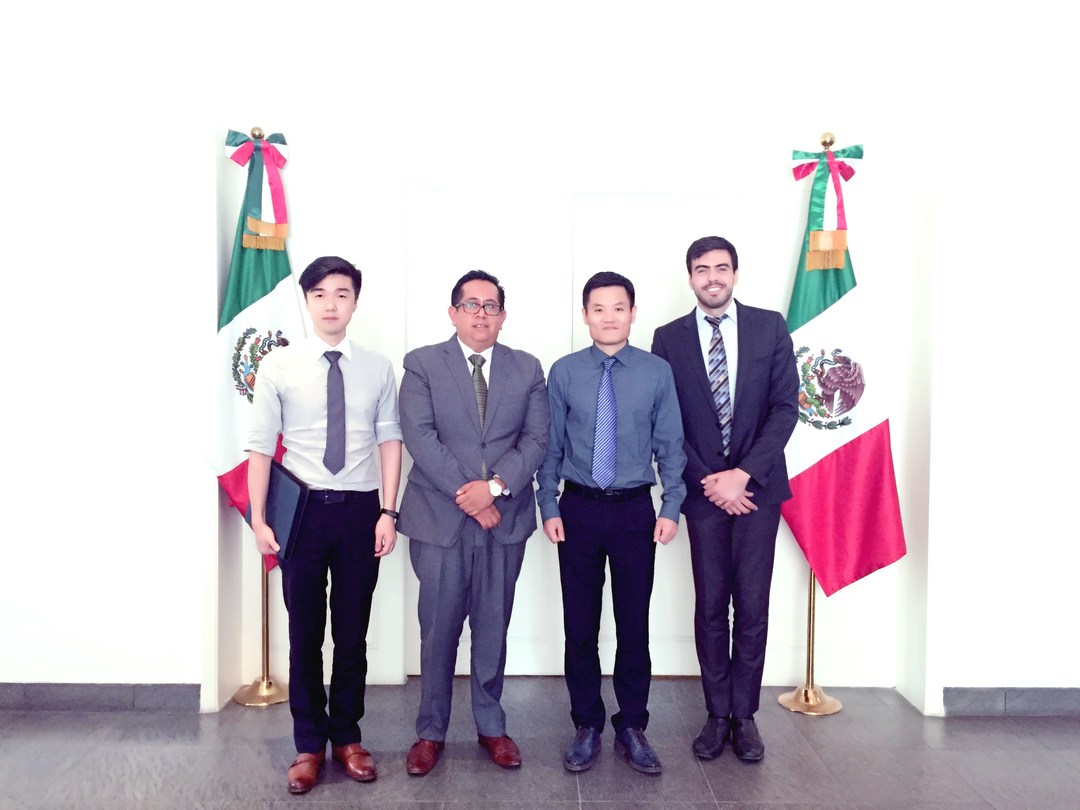 Minister Jose Luis Enciso praised the work done by the WEC roundtable conference held in January this year. Meanwhile, Li Junyang spoke of the manner in which both countries interacted in trade and investment as well as the importance of CSR in the development process of Mexican enterprises. The two sides discussed how to further promote bilateral trade under this overall framework.
China and Mexico are a big manufacturing country. China and Mexico are mutually the second largest trading partners to each other, with a trade volume of US $80 billion in 2017. The Minister discussed how Mexico, as the main force of economic investment in Latin America, can provide experience for Chinese enterprises to enter the Latin American market.
The Secretary General and the Minister concluded their discussions by reaffirming the need for both countries to carry out extensive South-South cooperation to address a number of shared ecological problems such as climate change and environmental pollution, under the Belt and Road Initiative. To this end, Li Junyang expressed hope to enhance mutual understanding through the platform of the WEC, with visits to Mexican enterprises in China as a first step. He committed to visit Mexico a delegation group from the private sector, to attract and promote the participation of both side into the construction of the Belt and Road Initiative. The proposition was well received by the Minister.