Photocatalyst technology is an environmental technology that has been gradually applied in air purification, sewage treatment, and green building material in recent years.
From 13th to 14th September, 2018, Li Juyang, Vice President and Secretary General of IEEPA was invited by Korea Institute of Construction Technology (KICT) and led a delegation to visit the Photocatalyst Technology R&D Center in Gaoyang District in Seoul, South Korea. They also attended the International Seminar of Research Project of Construction Technology for Reducing Fine Dust using Photocatalyst jointly held by the Ministry of Land, Infrastructure and Transport (MOLIT) and the Korea Institute of Construction Technology (KICT).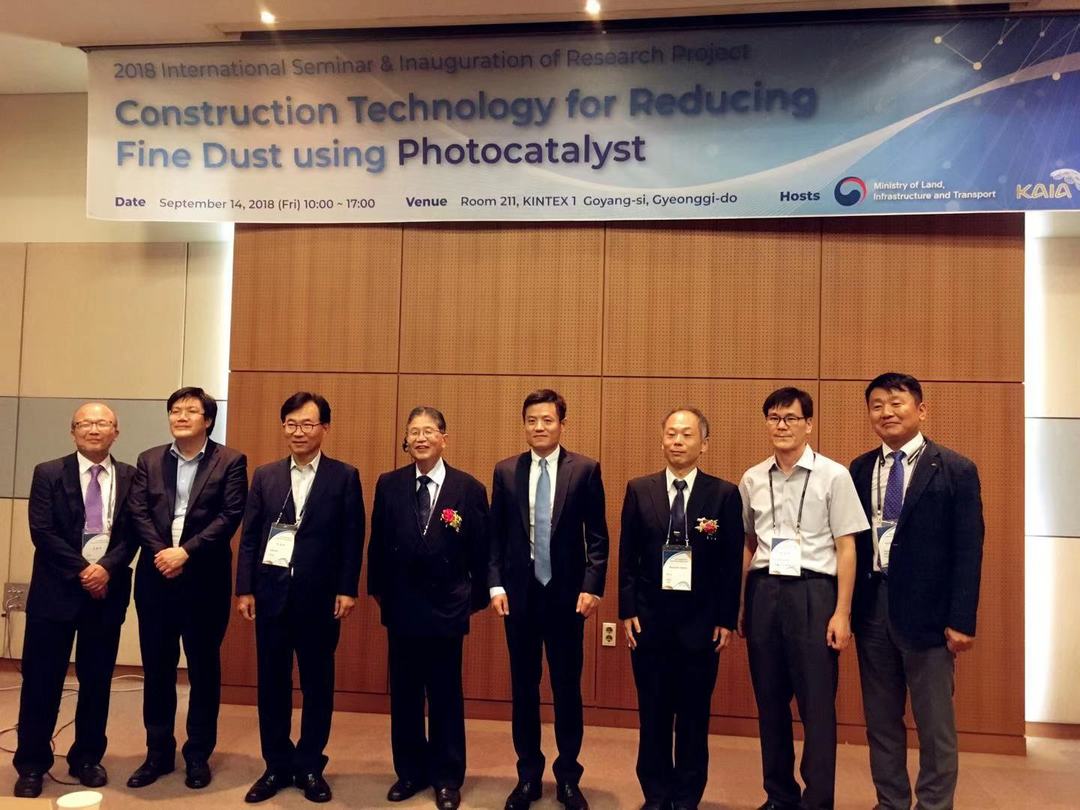 Government officials of MOLIT and KICT, experts like Fujishima Akira, one of the inventors of the photocatalyst technology, Professor of Tokyo Institute of Technology, foreign academician of Chinese Academy of Engineering, Hokyong Shon, Professor of the University of Technology, Sydney, and Ho Kim, Professor of Seoul National University reported on the development history of photocatalyst, its application, potential hazard, impact on health and air pollution. Li Junyang believed that photocatalyst technology is sustainable, green and can be used for broad spectrum purification. It will be widely used in the future in air purification, building material, inspection and quarantine, and can be applied to air pollution control and public health inspection in China.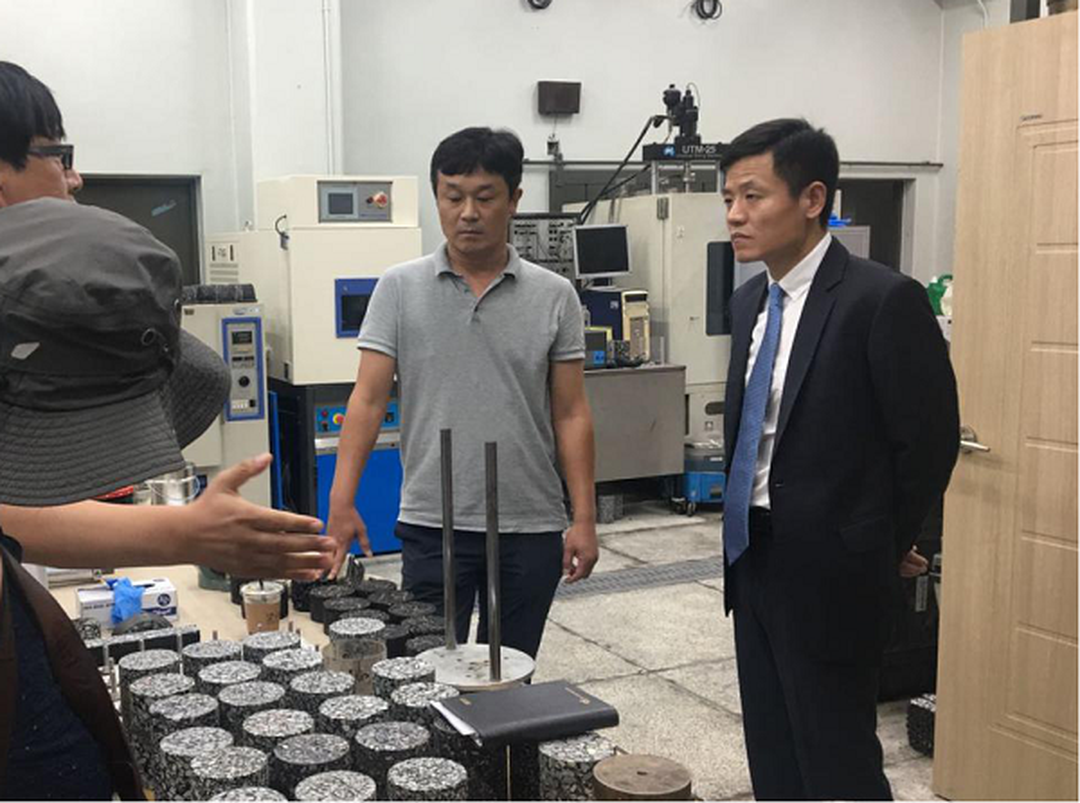 During his visit to South Korea, Li Junyang was also invited to visit Korea Institute of Construction Technology (KICT), and examined the practical application of photocatalyst technology in the roadbed and exterior wall coating in Korea. Through investigation, it is known that photocatalyst has been invented as early as 1967, and the practical value of environmental protection and sustainability has also long been proved by practice. However, the high cost has severely restricted its wide application. The latest treatment mode (GST technology), namely, producing photocatalyst by agglomerating mud in the dyeing industrial park and co-processing industrial wastewater generated in the dyeing industry, has reduced the traditional photocatalyst production cost by 80%, making the widespread use of photocatalyst technology possible. The photocatalyst paint and photocatalyst trail will enter the market in Korea in December 2018.
During the period, Li Junyang and Korean experts exchanged views on the application of photocatalyst in transportation facility, building material, health care, sewage treatment, and air purification in particular. Both sides are willing to jointly promote the use of photocatalyst technology.