On September 22, 2019, vice-president Li Junyang of the IEEPA, Senior Foreign Consultant of the Council and Chairman of the First Affairs of the South African National Assembly, Cedric Thomas Frolick, and Ni Xiaojing, of the European Department in the Ministry of Foreign Affairs, went to Beijing New Building Materials Group Co., Ltd. for an official visit. The group were warmly received by Wang Bing, chairman of Beijing New Building Materials, and others, and were taken on a visit to the new building materials exhibition hall. They also attended the international ecological innovation green technology development exchange meeting held by Beijing New Building Materials Group.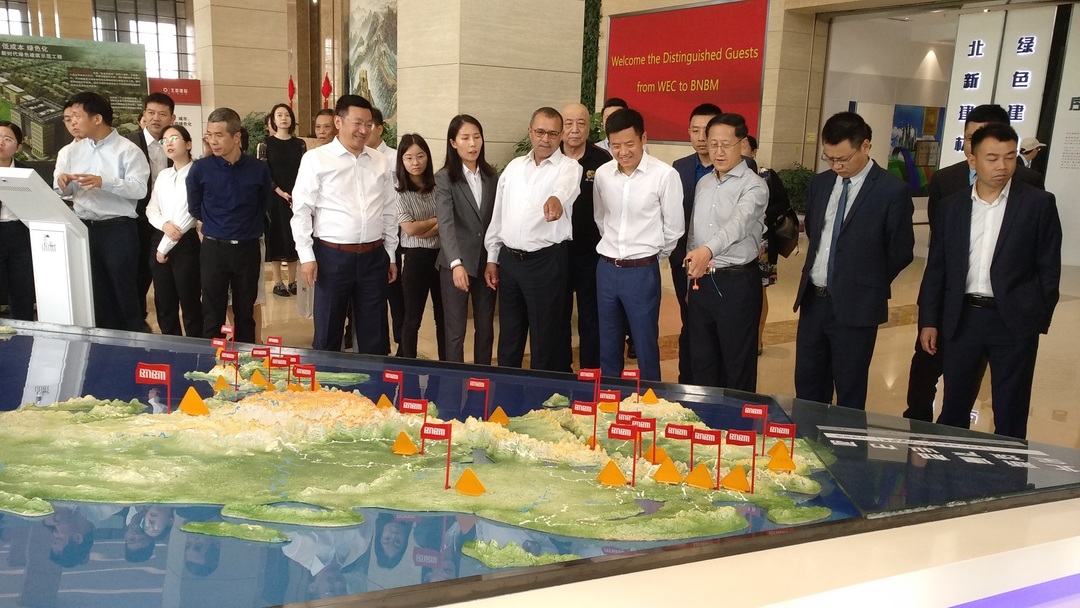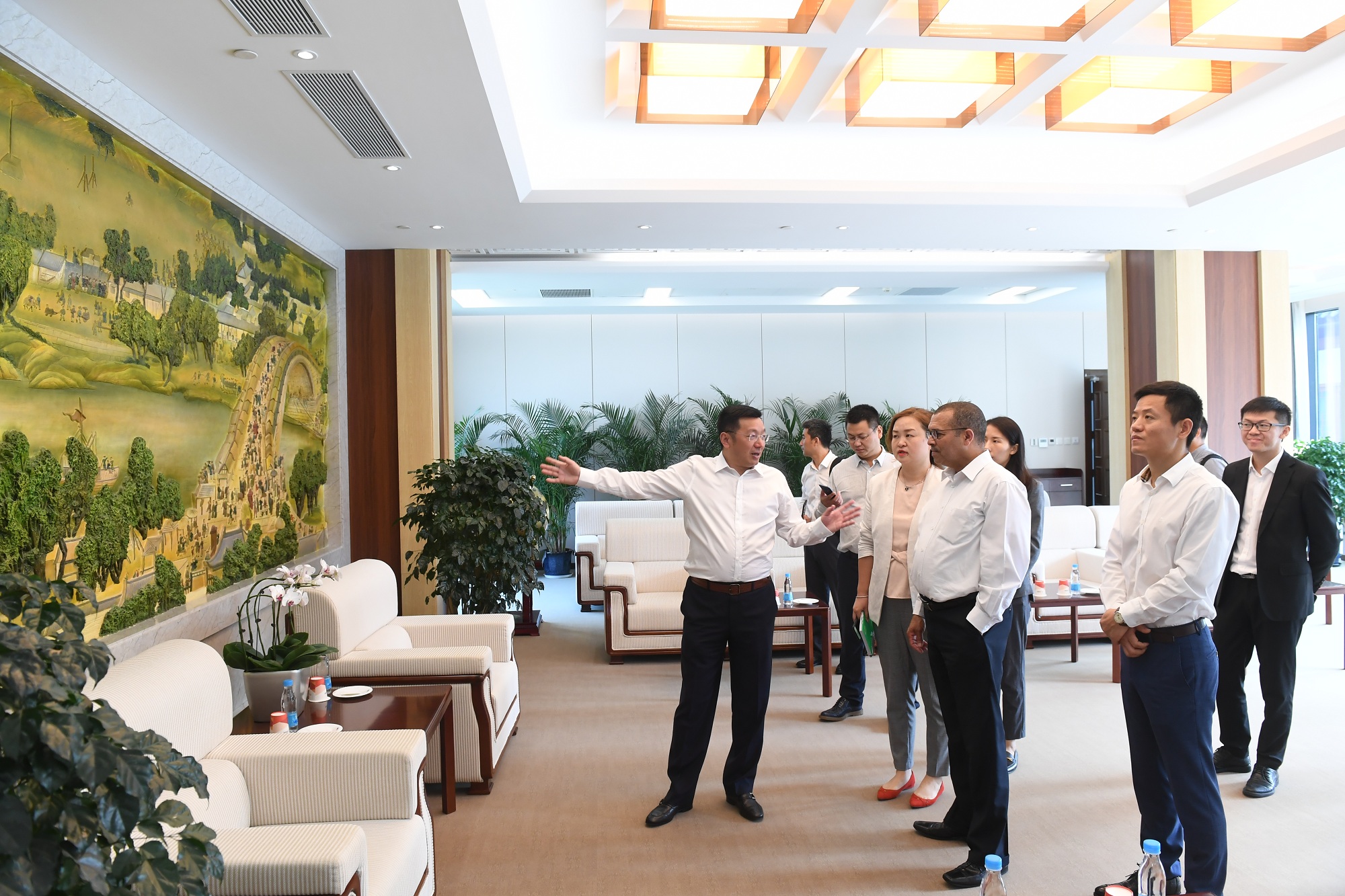 Mr. Florick talked about the current form of energy in South Africa, stating that their main use of fuel is coal. After visiting the high-performance green building system of Beijing New Building Materials, he was greatly encouraged and believed that even in South Africa new technologies from Beijing New Building Materials can be implemented throughout, especially the recycling of waste from coal combustion, which will play a key role in South Africa's commitment to energy saving and emission reduction at the UN Climate Conference.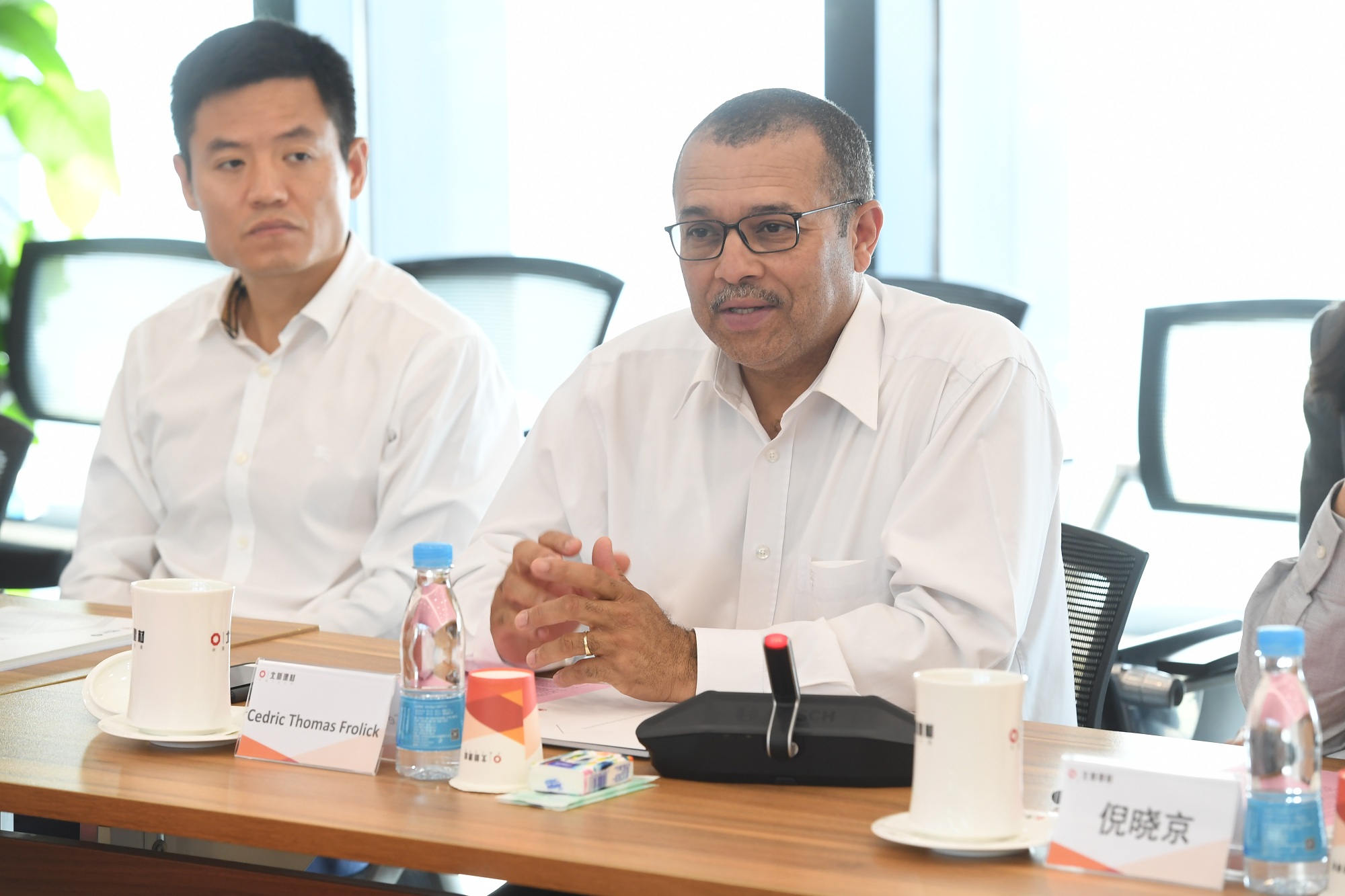 Vice-president Li Junyang spoke of three thoughts and three actions during the discussion. His first thought was thought was that Beijing Building Materials, as a leading enterprise in environmental protection and energy-saving materials, has a lot of room for future development. Second, Beijing New Building Materials focuses on hard work and rich scientific research results. Finally, the establishment of the academician workstation has greatly promoted the research and development of science and technology. Beijing New Building Materials has an excellent leading role in the industry for the conversion of scientific research into market results. Li Junyang's three-point action was, first, that the current national ministries and commissions build a national-level green technology transformation platform to help enterprise transform ecological research and technological achievements into market applications with Beijing New Building materials particularly having the ability and strength to take this opportunity to further promote the transformation of scientific research results into mature products and promote them to the market. Second, at the international level, the IEEPA platform can be used to enhance the cooperation and cooperation within foreign political, academic and business circles. Thirdly, to build a bridge for international cooperation for enterprises to "go global", the necessary tasks are to realise the integration of politics, production, learning and business, and actively promote the high-quality development of China's energy-saving and environmental protection industry by further strengthening the construction of academician workstations at the level of exchange and cooperation, introducing more academicians of the Chinese Academy of Sciences and the Chinese Academy of Engineering, and by uniting the relevant government departments.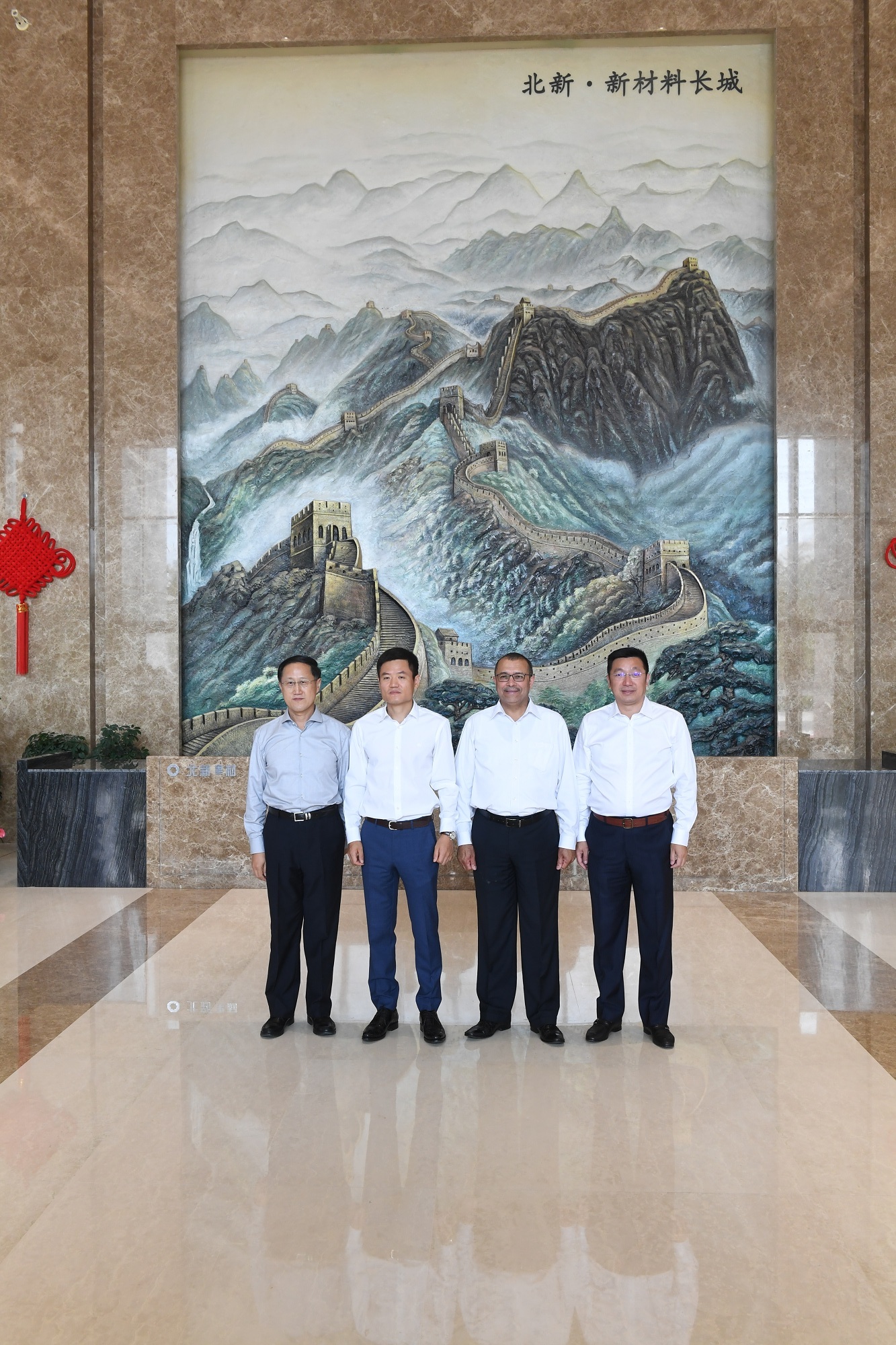 Counselor Ni Xiaojing stated that China, as a big country, that economic development was not an easy development to its present stage. Beijing New Building Materials plays a leading role in enterprises, and it has strict standards in terms of innovation and environmental protection. Additionally, he is able to recognise the regional eco-economic innovation and development of the European states as he is resident there. For instance, the Finnish paper industry doesn't use trees from the Brazilian rainforest, but rather from sustainable ecological areas. Additionally, Chinese manufacturing, especially in the construction industry, is also a major responsibility for Beijing New Building Materials.