On October 10, 2019, H.E. Mr. Acquino Vimal, Deputy Director of the Indian Embassy in China, and Ms. J Snehaja, Economic and Business Secretary, visited the International Ecological Economy Promotion Association (IEEPA) to discuss China and India. For the purpose of ecological economy development and opportunities for future cooperation, Mr. Li Junyang, Vice President of IEEPA met with the delegation, as did Mr. Ni Xiaojing, member of the expert committee of IEEPA and Deputy Director of the European Department of the Ministry of Foreign Affairs. The two sides exchanged proposals on future cooperation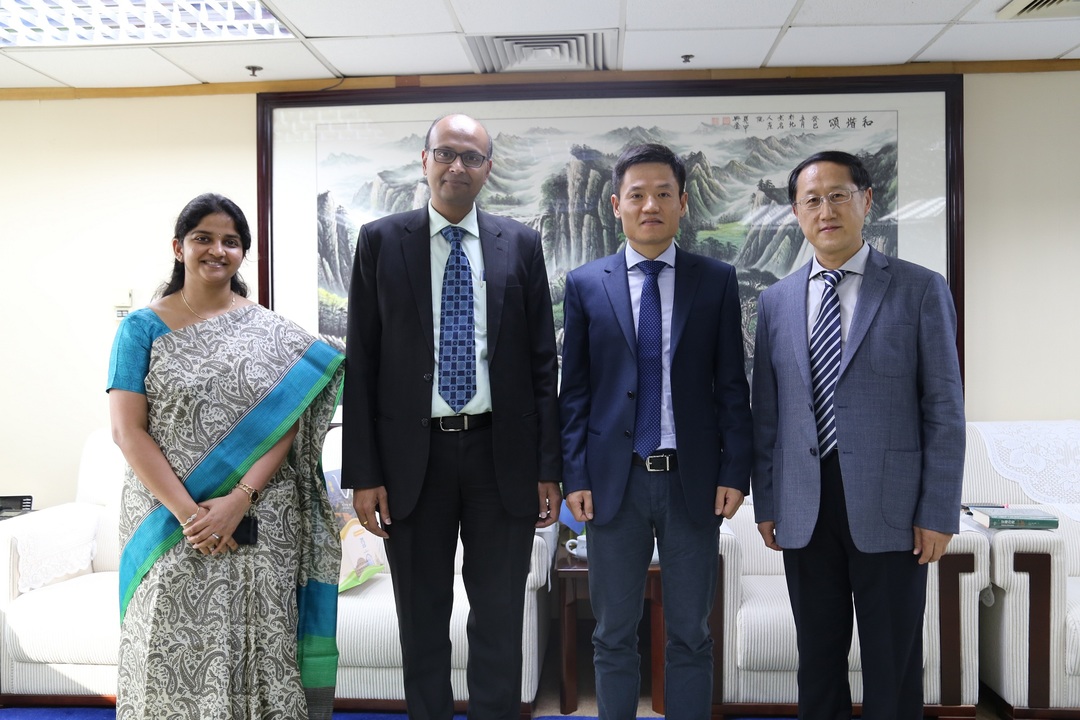 H.E. Mr. Acquino Vimal expressed his gratitude to vice-president Mr Li Junyang for his reception and visit, and hoped to understand the ecological environment and economic development model of the "China model", as well as put forward relevant suggestions on the future cooperation between India and IEEPA, such as actively calling for Indian universities to increase the direct learning interface between Chinese universities, in addition to increasing the learning opportunities of Indian scholars for the coordinated development of China's ecological environment and economy. He also spoke of the need for the building of joint economic cooperation between Indian and Chinese companies, especially in the field of ecological environment. He further expressed the hope to learn from the past experience of the association and actively carry out cooperation projects at the embassy-level to jointly present the 70th anniversary of the establishment of diplomatic relations between China and India in 2020.
Mr Li Junyang expressed his appreciation for the relevant suggestions made by H.E. Mr Acquino Vimal, believing it to be a very pragmatic visit and exchange. He recalled that the Indian Embassy has participated in many international conferences and events hosted by IEEPA and introduced the case of how China's economy and environment, with his many years of work experience, can achieve harmonious and sustainable development. Mr Li Junyang believes that the two sides should strengthen cooperation mechanisms and promote and strengthen civil cooperation between China and India through various channels, such as government and non-governmental organizations. The joint dialogue between high-level political, business and academic circles will effectively promote economic and environmental cooperation in the two countries, and will also help enterprises of the two countries to establish a broader cooperation channel through the Indian Embassy in China.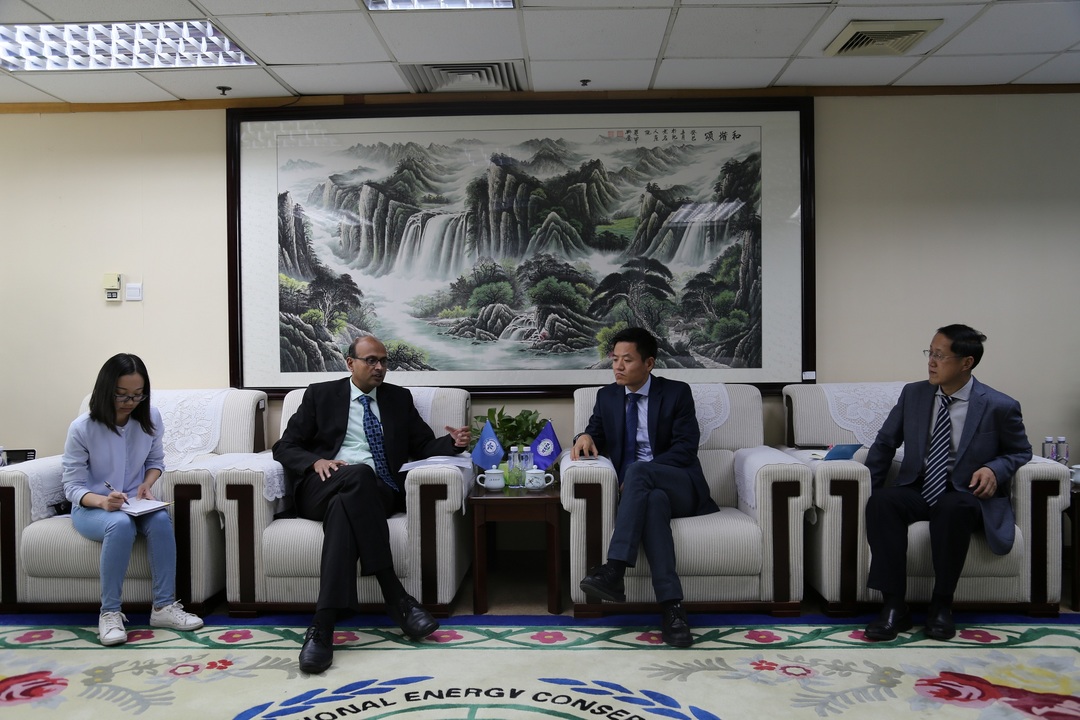 Based on his many years of diplomatic experience, Mr Ni Xiaojing, Deputy Director talked about his understanding and vision of China-India cooperation in the field of ecological and economic development, and hoped that through his own efforts, he will further promote the cooperation mechanism between the IEEPA and India, and contribute to this important change.