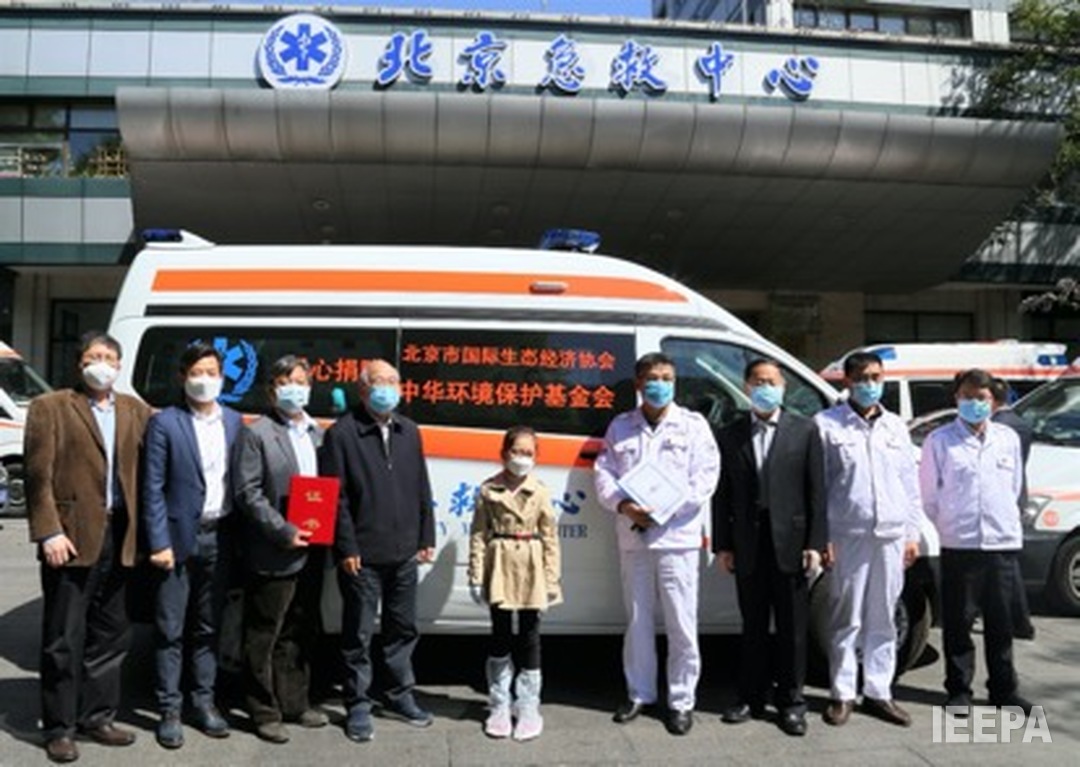 Volunteers and Representatives from International Ecological Economy Promotion Association and Beijing Emergency Medical Center at the donation ceremony in Beijing
Wuhan in Hubei Province, central China, cleared all novel coronavirus cases in hospitals on April 26. Beijing, however, still faces the daunting task of preventing the further spread of the virus through imported cases.
The Beijing Emergency Medical Center has been working on transferring patients from airports and railway stations since January 12. It has transferred 98 percent of COVID-19 patients in Beijing, Zhang Wenzhong, director of the center, said.
With this in mind, the International Ecological Economy Promotion Association (IEEPA), a non-governmental organization (NGO) based in Beijing, donated an ambulance to the medical center on April 23. The ambulance, equipped with a negative pressure purification system, is also known as a mobile isolation ward.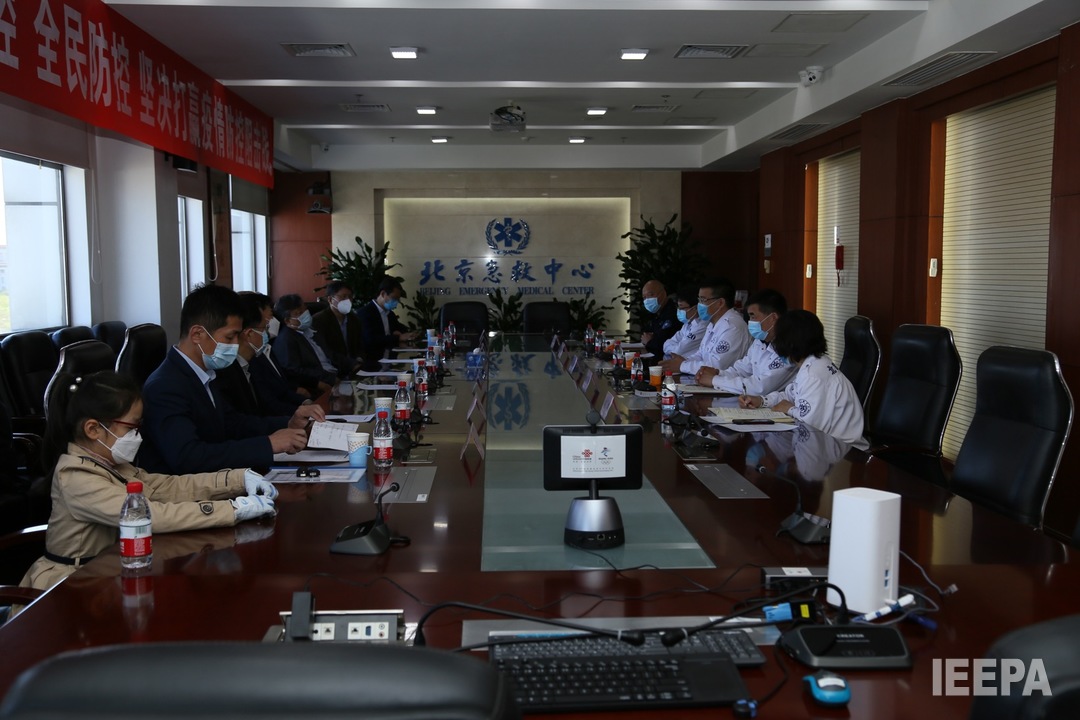 Representatives from International Ecological Economy Promotion Association and Beijing Emergency Medical Center hold a discussion after the donation ceremony in Beijing on April 23
"Although IEEPA is a non-profit organization with limited financial resources, it would like to do its part in the battle against the pandemic and provide more support to safeguard people's health and safety," Hao Jiming, director of the organization and an academician of the Chinese Academy of Engineering, said at the donation ceremony.
Since the outbreak, the IEEPA has taken concrete actions to raise money and purchase medical supplies such as disinfectant equipment, face masks and protective gloves, delivering them to Wuhan and Yidu in Hubei, the worst-hit province. Some supplies have also been given to community workers who comprise the front line of defense in Beijing.
Also, staff from the organization volunteered to help communities in Beijing fulfill their daily prevention and control work over the past months, Li Junyang, deputy head of the IEEPA, said. Volunteers assisted with the registration of residents and the monitoring of body temperature in several communities.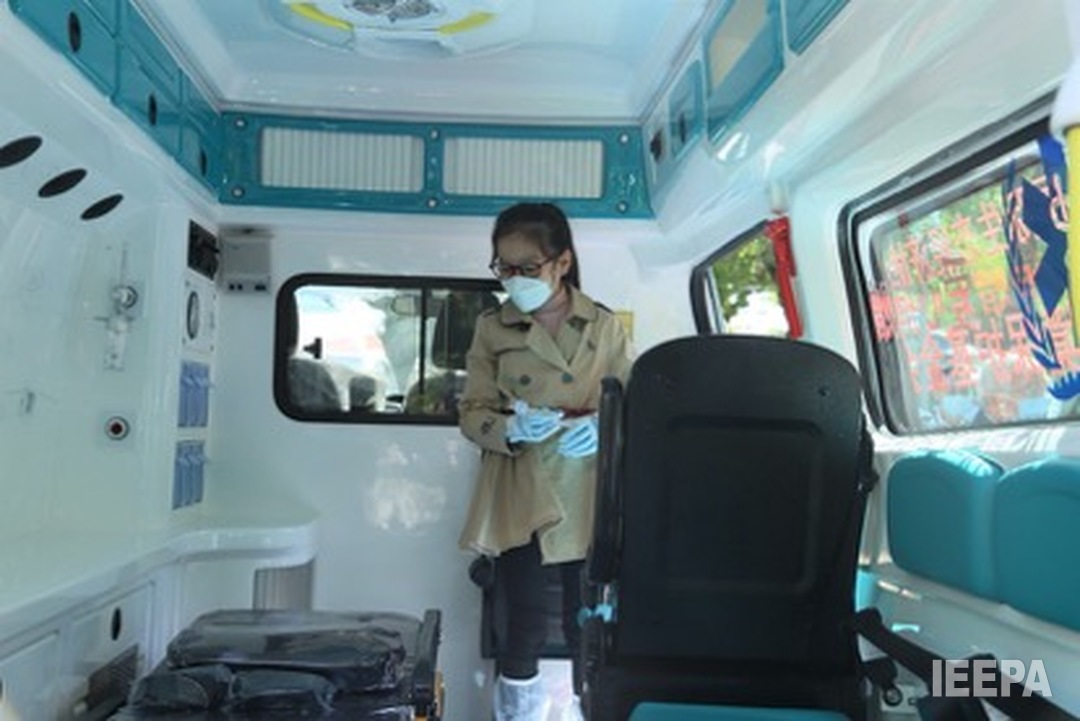 Young Volunteer, Li Ziqi, a grade-2 student in Beijing
After learning about the donation activity, Ziqi Li believed that the ambulance was a key material to fight against the epidemic. Therefore, accompanied by her parents with necessary protective measures, she went to the donation site on time. After learning some basic knowledge of the ambulance, under the guidance of the staff, she helped paste the relevant slogans and handed over the instructions of the ambulance to the relevant medical staff. The staff who participated in this activity praised her, "This child is very polite. She is also very responsible for his work and meticulously patient.