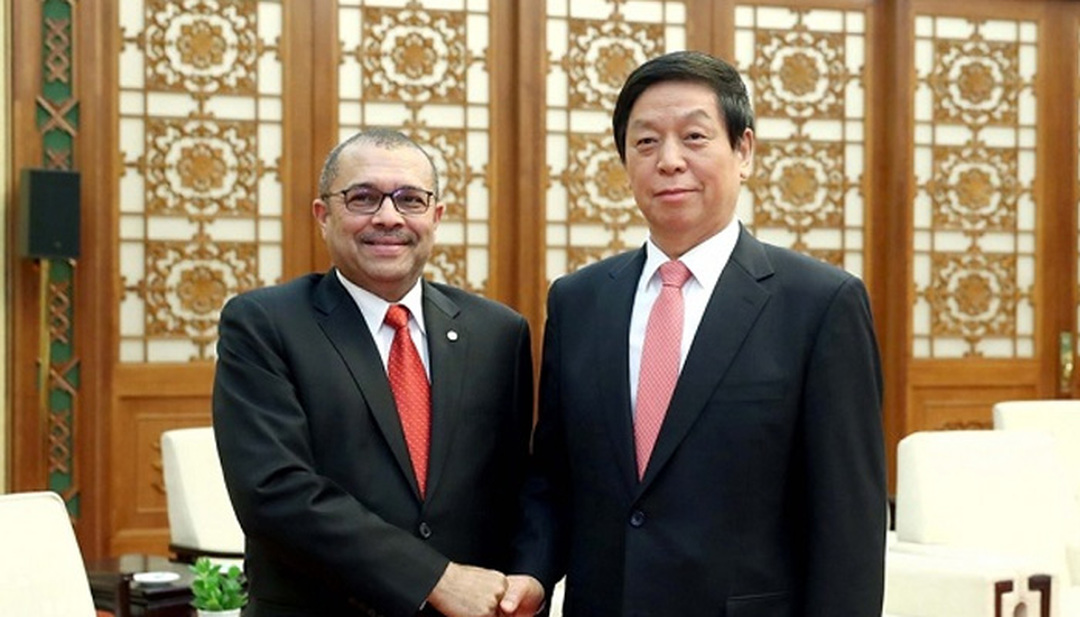 On June 20, Mr. Li Zhanshu, Chairman of the Standing Committee of the National People's Congress, met with Hon. C.T. Frolick, National Assembly Chairperson of South Africa and IEEPA Foreign Senior Advisor, at the Great Hall of the People in Beijing.
Mr. Li Zhanshu pointed out that the concept of amity, sincerity, mutual benefit and inclusiveness put forward by President Xi Jinping were well implemented in Sino-African cooperation, and new achievements were made in Sino-African traditional friendship. More and more African friends speak highly of China's outstanding achievements and advanced experience. China is willing to strengthen exchanges of experience in governance and administration with African countries, including South Africa, to achieve common development between China and Africa.
Mr. Li Zhanshu said that Sino-South African relations are a model of friendly cooperation between developing countries and emerging countries. It is hoped that the two countries will take the opportunity of 20th anniversary of diplomatic relations as part of the Beijing Summit of the BRICs countries and the China-Africa Cooperation forum to jointly promote the construction of the "one belt and one road" initiative, strengthen exchanges and cooperation between the legislature departments on each side, and push forward the comprehensive strategic partnership between China and South Africa to a higher level.
Hon. C.T. Frolick said that China is a sincere friend of African countries. South Africa is willing to strengthen cooperation with China under the China Africa Cooperation Forum and the BRICs mechanism to promote the comprehensive development of bilateral relations.
Mr. Chen Zhu attended the meeting.