Integrating Swiss Innovation with China's Ecological Economy
From the white Jungfrau to the crystal clear Geneva Lake, Switzerland is known for its beautiful scenery. It is no doubt that ecological protection in Switzerland is of tremendous importance to both the government and the civil society. At the same time, the Swiss economy is also at the forefront of Europe with both globally renowned consumer brands such as Nestle, and the most famous high-tech biotechnology park in Europe, such as the Bio Alps.
Switzerland's innovation is world-famous. China has also firmly moved towards the path of developing an ecological economy to further improve its civilization. The world-class innovation and eco-economic development models are combined to provide a broader stage for building sustainable economic and environmental development.
On July 23, 2018, Li Junyang, executive Vice President of the International Eco-Economic Association (IEEPA), and H.E. Jean-Jacques de Dardel, the Swiss ambassador to China, held talks on the theme of China's eco-economy and Swiss innovation cooperation.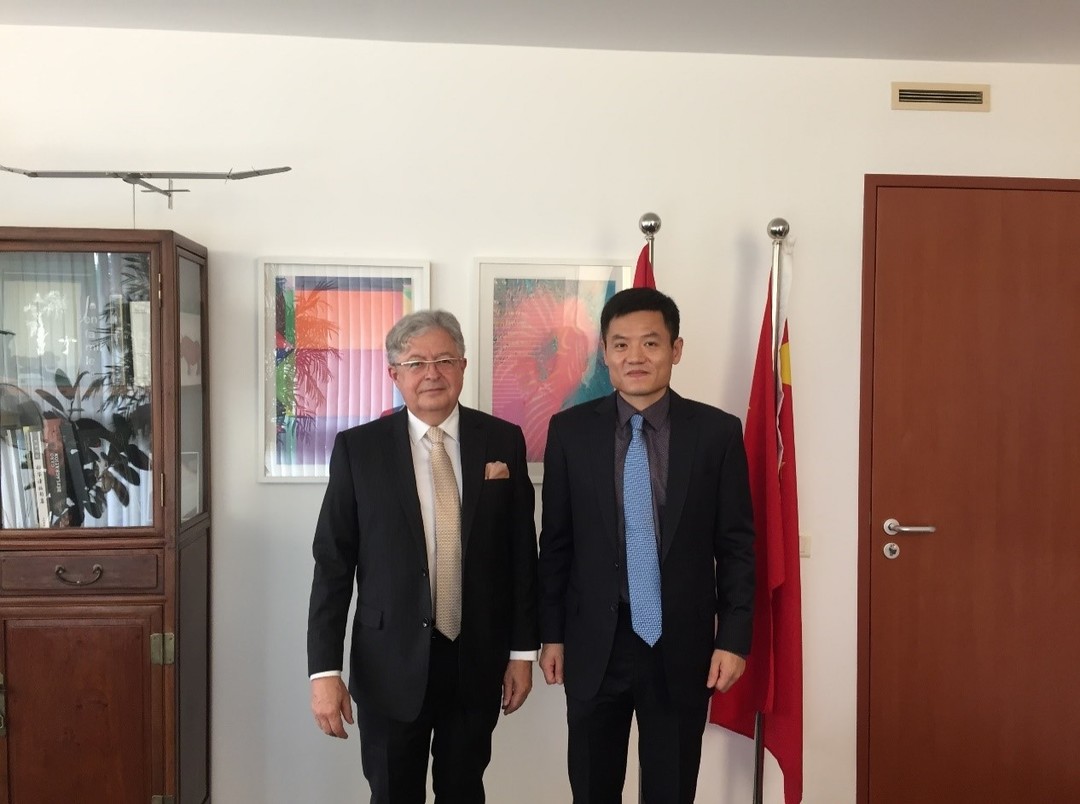 Vice-President Li Junyang pointed out that Switzerland, as the first country to recognize China as a market economy, has extensive contacts with China. Switzerland, as one of the most highly developed countries in Europe, has rich scientific and technological accumulation in environmental equipment, bio-pharmaceuticals and green buildings. Switzerland, with its strong innovation ability, has a strong attraction to China's vast ecological industry. The establishment of connections through creating long term bridges between Chinese and Swiss companies will certainly promote Swiss technological innovation and the Chinese market to achieve more results through greater co-operation.
Ambassador H.E. Jean-Jacques de Dardel pointed out that Switzerland's leading position in the field of technological innovation is inseparable from the pragmatic working attitude of the Swiss people. The Swiss Embassy is willing to carry on with its pragmatic cooperation with the Association to promote Swiss high-tech enterprises and technologies to China, to achieve more development results in China's ecological economy and to bring mutual benefits to both nations.
The two sides also exchanged a project plan for the Swiss-Beijing Centre, which is being led by the Swiss government and supported at high level of China government. Currently in the process of promotion, Vice President Li Junyang said that IEEPA will actively support the project in all aspects. Vice President Li Junyang also introduced IEEPA's work plan to promote its course innovatively.
Finally, Ambassador H.E Jean-Jacques de Dardel said that the Swiss Embassy will attend the 2018 Beijing World Environmental (Economy and Environment) Conference held in Beijing this September and is willing to use the conference platform to further promote cooperation between the two nations.