Social organizations are supported to mobilize their efforts by using their ingenuity to achieve greater success in the construction of Beijing and help fulfill the initiative "A Livable and Harmonious City: Building a Better Beijing.", in order to positively give full play to the guiding spirit of social organizations in social affairs and public services, further promoting the transformation of government functions, innovative social governance and optimization of public services to meet the needs of the people, and to enhance their sense of access and well-being, which is called upon by the Party Central Committee, the State Council, the Beijing Municipal Committee and the municipal government.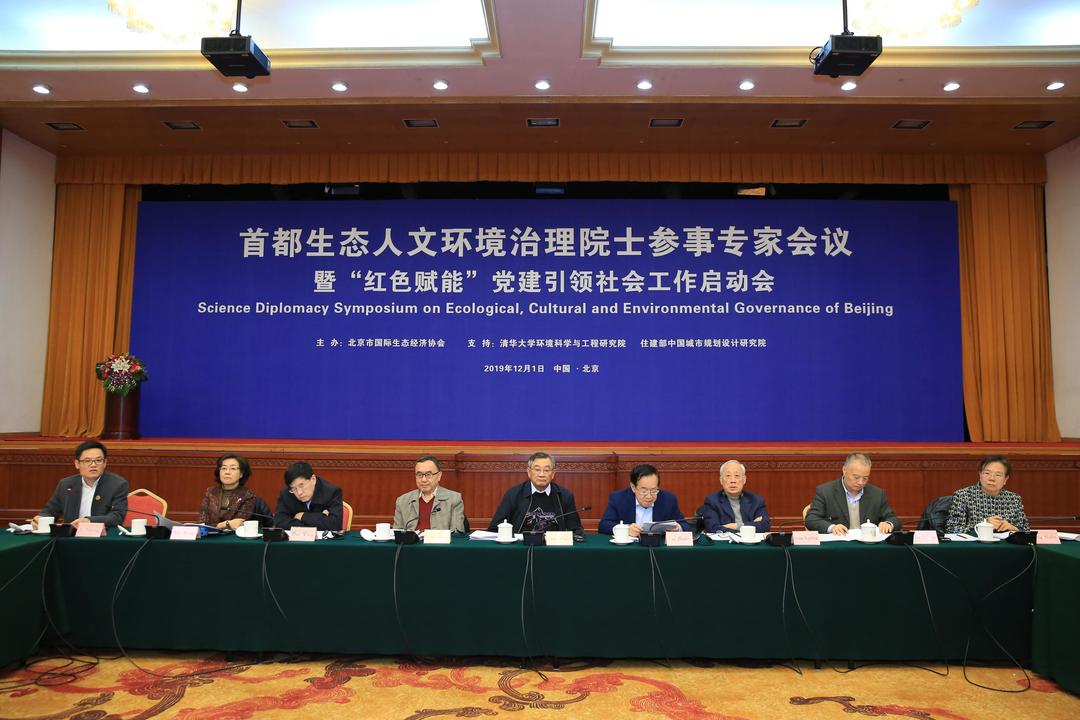 On December 1, 2019, organized by the International Ecological Economic Association (IEEPA) and with the support of the Institute of Urban Planning and Design of the Ministry of Housing and Construction and the Institute of Environmental Science and Engineering of Tsinghua University, the "Science Diplomacy Symposium On Ecological, Cultural and Environmental Governance of Beijing" was held at the Conference Center of National People's Congress. In attendance were the State Council Counselor Mr. Liu Zhiren, Mr. Zhang Yuanfang, and Mr. Zhang Hongtao; and Mr. Jiang Minglin, Former Deputy-director of State Council Advisory Office; Dr. Hou Li'an, Academician of Chinese Academy of Engineering; Mr. Zhai Yong, Director of the Environmental and Resources Committee Bill Office of National People's Congress; Ms. Ma Rong, Deputy-director of Department of Resource Conservation and Environmental Protection of National Development and Reform Commission; Mr. Li Xun, Vice-president and Deputy Secretary of CPC Committee, China Academy of Urban Planning and Design of Ministry of Housing and Urban-Rural Development; and Ms. Ding Shufen, Executive Deputy-director of Beijing Association for Business and Service of CPC Central Committee.
Furthermore, the Symposium was also attended by Mr. Genet Teshome Jirru, Deputy Head of Mission, Minister Extraordinary and Plenipotentiary of the Ethiopian Embassy; Mr. Jean-Philippe Dufour, Counselor for Sustainable Development at Regional Economic Department of the French Embassy; Dr. Osman Çağatay Mutlu, Economic Counselor of the Turkish Embassy; Mr. Tolegen Burakhan, Counselor of the Kazakhstan Embassy; Mr. Marjan Božović, First Counselor and Economic Counselor of the Serbian Embassy, and Mr. Roshan Lepcha from the Indian Embassy.
The Symposium was presided over by Mr. Li Junyang, Executive Vice President and Secretary General of IEEPA, Senior Research Fellow at the Institute of Environmental Science and Engineering of Tsinghua University, Senior Research Fellow at the Environment Science and Engineering Institute of Nankai University, Adjunct Professor of Hubei Academy of Governance.
Since the 18th National Congress of the CPC, the CPC Central Committee and the State Council have attached great importance to the development of the capital, putting forward new requirements for its development, especially the strengthening of the core functional orientation of the "four centers" and carrying out the strategy of a more humanistic, scientifically and technologically innovative and environmentally-friendly Beijing. As the capital city of China, Beijing is undergoing a profound transformation in its development. After unremitting efforts in recent years, the vision of building an international first-class "harmonious and livable capital" has achieved better-than-expected results, in particular establishing the need of enterprises and individuals as the sole standard of measuring achievement, which provides a solid foundation of constructing an international "harmonious and livable capital", on the perspectives of responsibility and accountability.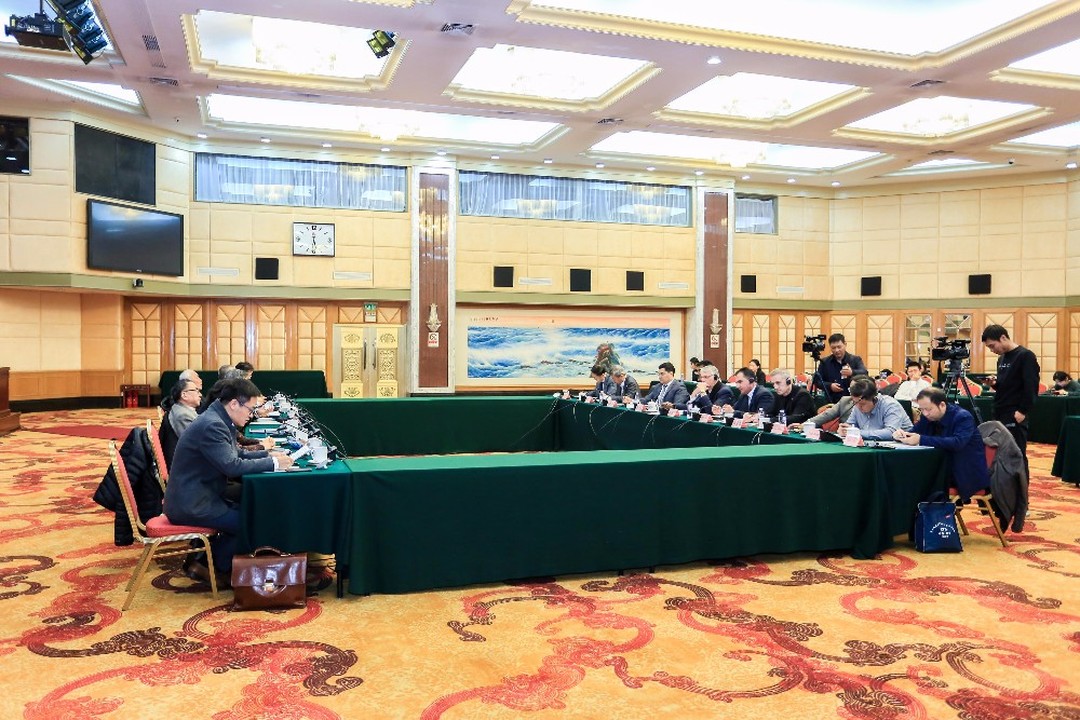 Attendant experts pointed out that in general the improvement of the capital's ecological environment, such as the annual blue sky indicators, are showing great improvement, while in some urban neighborhoods, the ecological civilization construction has been poorly and disorderly dealt with. In comparison to other international first-class metropolises, especially with regard to ecological human environment management, there is still a gap in the construction of the capital, particularly reflected in residential areas in the suburbs of the county grass-roots.
In response to the aforementioned problems, Mr. Li Junyang made it clear that IEEPA as a social organization should take the initiative to strengthen the Party-building leadership, engage in platform-building, the integration of resources, professional services, social work and other values, as well as to promote social organizations to play a more important role in grass-roots governance, in order to build an effective development path and to play a positive and effective role in the construction of the capital.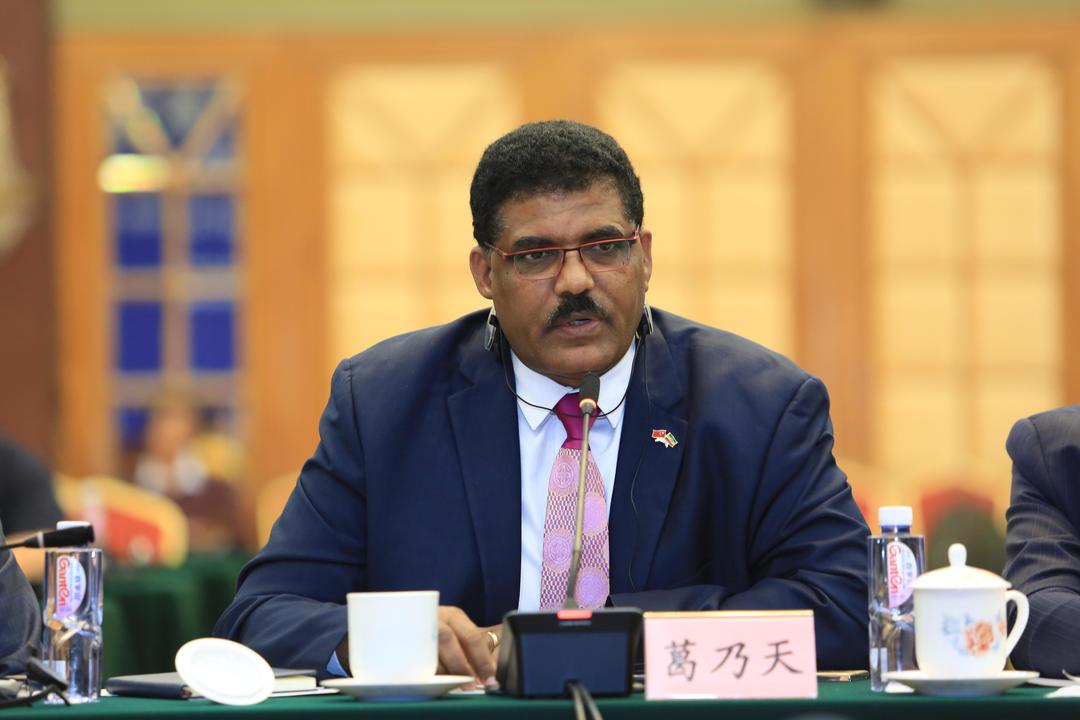 During his speech, Mr. Genet Teshome Jirru expressed agreement with attendant experts regarding the need to make cities both productive and conducive to the wellbeing of resident, particularly as a number of issues discussed are related to the Sustainable Development Goals. Mr. Jirru spoke of his home country of Ethiopia which has seen rapid double-digit economic growth over the last 15 years, which although beneficial, has brought with it issues of planning and environmental management, particularly due to urbanization and pollution. He gave the example of a city in Ethiopia, which due to a rapid increase in garbage at landfills, cost more than 140 people their lives due to a landslide. However, cooperation with Chinese and Singaporean enterprise has turned a waste plant that is set to receive up to 80% of household waste into a facility that generates energy and biogas which can be used by residents. Mr. Jirru states that such an example could be replicated in other cities and similar approaches reproduced in other African countries.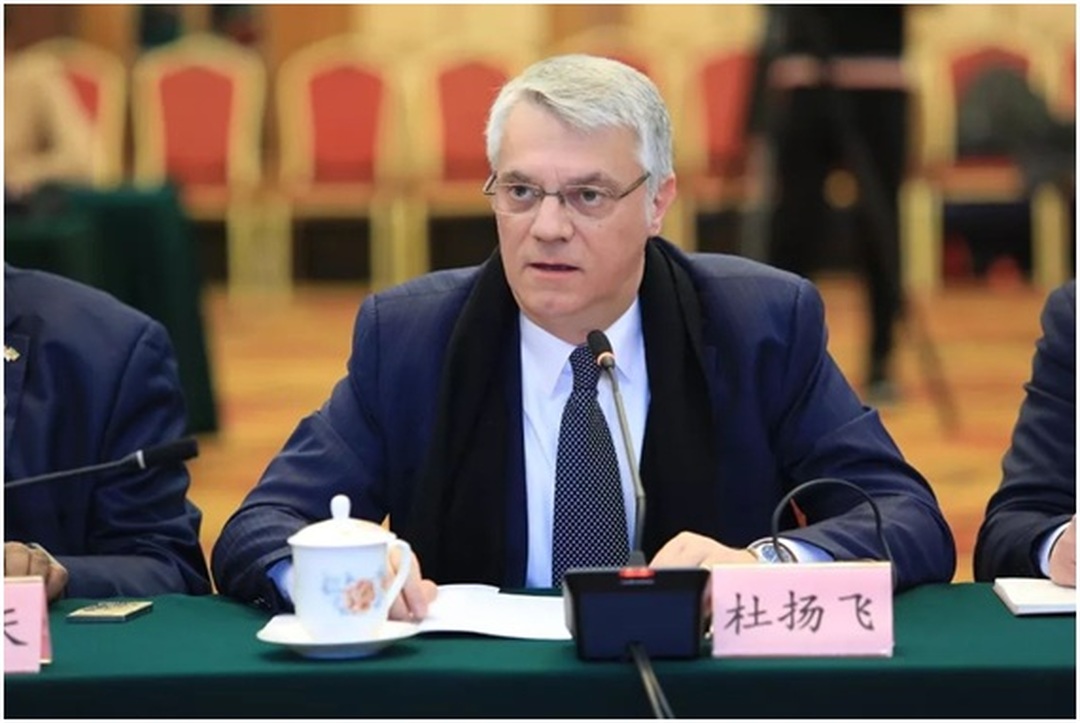 Mr Jean-Philippe Dufour pointed out that developing circular economy means managing waste in an efficient manner, but also developing recycling activities and reducing the total quantity of waste. Developing nature in the city is a tool to protect biodiversity and to adapt to climate change. In short, in order to promote a development pattern which contributes to economic prosperity, social welfare and environment, the main practical and effective ways are first, to promote green and low carbon development pathways (in energy, industrial, agricultural and utilities activities); second, to develop eco-friendly cities and nature-based solutions; and finally, to protect ecosystems and to restore the degraded ones.
In his intervention, Mr Dufour also spoke highly of IEEPA for initiating and organizing the symposium. " It is welcoming that China is exerting great efforts on promoting the development of livable, green and smart cities from the governmental (national, provincial and municipal level) and non-governmental sphere," he added.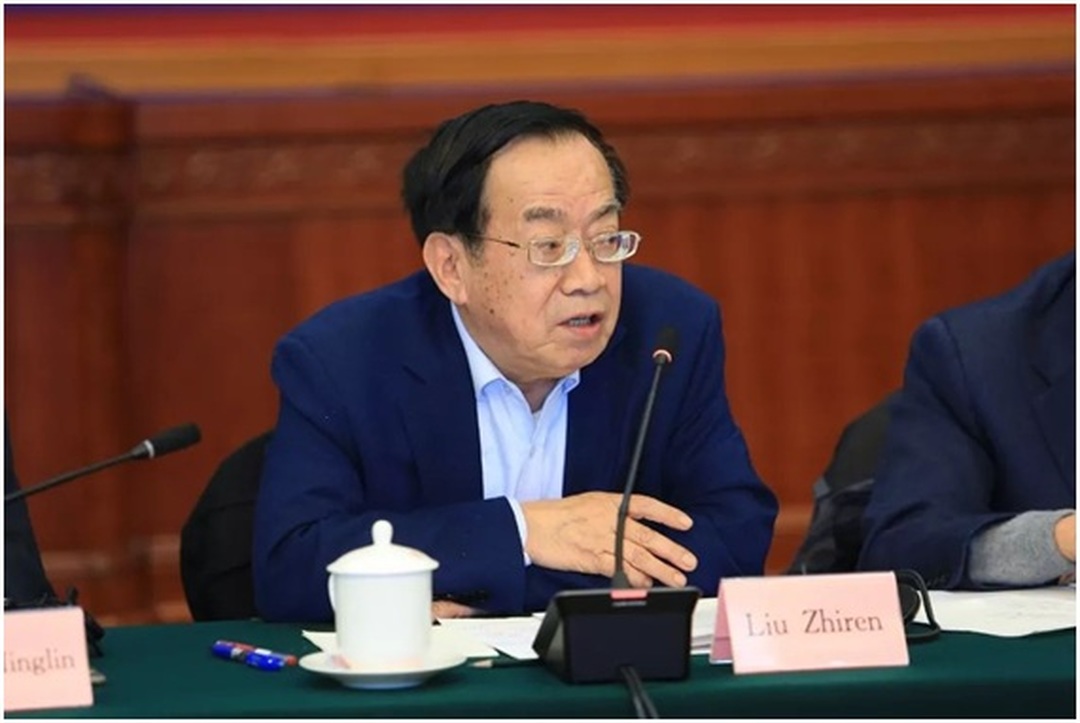 Mr Liu Zhiren offered three pieces of suggestions. First, it is hoped that Beijing Municipal Government purify the city and better develop the soft environment. The construction of soft environment should follow up while developing the hardware facilities. Second, it is suggested that Beijing sort out the relationship between the protection of ecological system and development of agriculture and rural economy. It is of vital importance to balance the tie amongst the environment protection, the rural population and the economic development in rural areas. Third, the leading role of setting up exemplary counties should be given full play to. He specifically referred to the advanced governing experience of Guajiayu County of Dahuashan Town in Pinggu District of Beijing.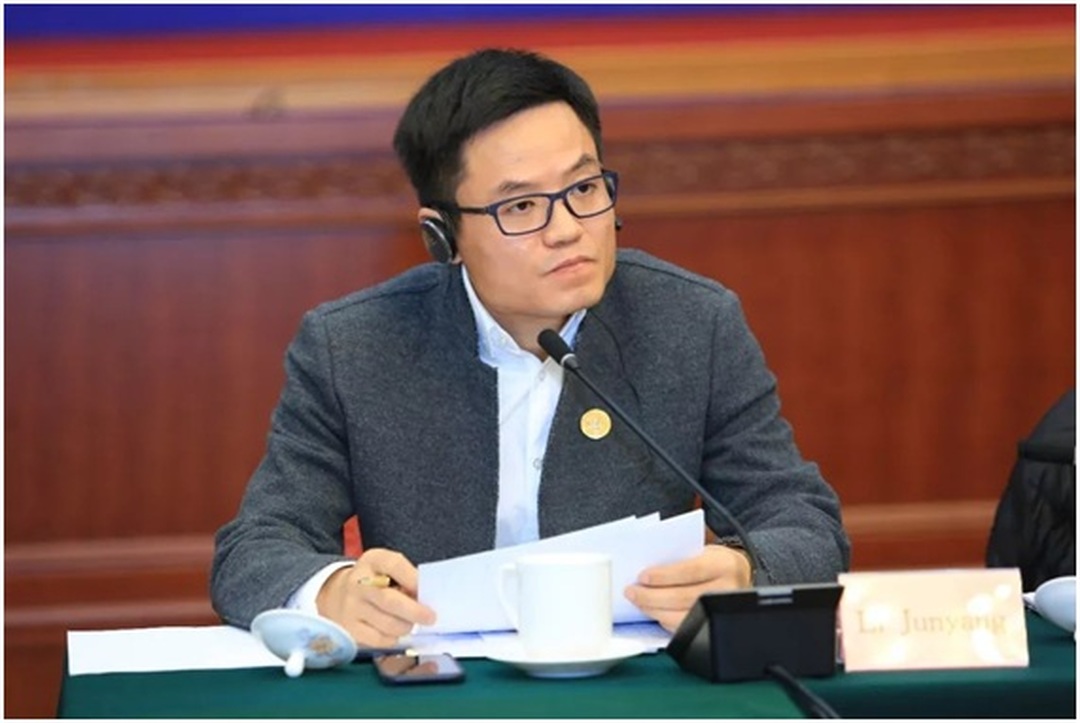 Mr. Li Junyang put forward that by adhering to the party-building leadership as the direction, the community's own professional advantages can become an important grasping hand in party-building work, by actively participating in economic and social activities, continuously innovating in methods of work, and complementing governmental affairs. For the promotion of high-level operations, high-quality developments, as well as the courage to take initiative and achieve social value, Mr. Li Junyang suggested five points.
First, under the leadership of the party-building work, social organizations should not be afraid to encounter problems, or fall into the vicious circle of insufficient funds. Organizations should constantly serve to the public, seek the opportunities to give suggestions to the government to optimize their objectives, in order to gain resources and financial support. To do so, social organizations should make great efforts to enhance their own mechanisms and systems through the support of law firms, audit firms and other third-party professional services.
Second, the implementation of day-to-day management, self-construction, business development, membership services, social work and other organic integration, especially with regard to issues of discipline, should be a task for relevant Party departments. This will allow social organizations to do business in a secure environment, with the government intervening in affairs when necessary and providing their support.
Third, for the party to integrate social resources, the social organization should be seen as a platform, with party-building work as the "flag" of the platform by providing direction for social work and giving full play to the integration of social organizations and grassroots party organizations, with the party using its resources to build bridges, channels and ties to assist enterprise. This could be done through the establishment of professional resources for all involved parties to grasp the interconnected working methods within and outside the system, through the maximization of the integration of social organization forces and the opportunity to obtain the work advantages and resources through social work
Fourth, there is still room for improvement and functional transformation in the current government system to solve problems, such as the absence of responsibility, dislocation, overstepping and the highlighted inefficiency problems. It is the role of the government to lead and direct the role of social organizations. In a flexible and mobile approach of socialization and marketization, it is necessary for all parties to work together to solve the problems of imperfect market systems, excessive government intervention and inadequate supervision – especially in the field of public services – by engaging horizontally with grass-roots government departments and establishing links through party-building. Methods to help support and response to surveys and suggestions with regard to people's livelihood allows for the opportunity to work together for a higher quality, more efficient, fairer and a more sustainably healthy social development.
Fifth, in view of the accelerated process of China's construction of an ecological civilization, several things need to be adhered to: the implementation of green development and the construction of China's ecological civilization goal which is the development direction of the whole society. Social organizations should establish a top-level design plan for this purpose to promote and prioritize the construction and development of social ecological civilization in a professional way. On the other hand, social organizations should combine its own characteristics and resource strength, set up a long-term mechanism to continue to participate in and promote the urban governments at all levels, as well as engage enterprises, communities, and media to cooperate, for establishing the models and projects focused on ecological civilization.
The Symposium, with "Ecological, Cultural and Environmental Governance of Beijing" as the thematic subject, and "A Livable and Harmonious City: Building a Better Beijing" as the main topic, discussed and analyzed the following four issues and put forward recommendations. The issues discussed were as follows: first, from the international perspective, issues regarding the cultural and environmental governance. Second, from the policy perspective, issues analysing the guarantee of building a livable and harmonious Beijing. Third, from the cultural perspective, the necessity to construct a local government with the characteristics of law, efficiency and sharing. Finally, from the perspective of residents, the sense of access regarding residential areas were shared under the framework of constructing a national ecological civilization, including pointing out problems and give advice to "grassroots" governmental departments such as at the municipality and sub-district office-level, police stations, urban management offices, neighborhood committees and property management.
Also announced at the meeting was that IEEPA of the Communist Party of China will choose Beijing Shunyi District Airport and Tianyu District and as the first sample area of the party building work. Additionally it will actively carry out social organization surveys and grass-roots activities under the party-building policy. Since recognizing that publicity, investigation and research is an important function of community organizations, this time, more will be done to focus on the investigation of ecological human environment governance, the business environment and the current situation of the international community, as well as the existing problems and obstacles in reality. At last, IEEPA will make recommendations and opinions, form a report, and present it to the Beijing Municipal Committee for advice.
The scope of planning for the International Talent Community Planning Site in the southwest of Shunyi aims to build and create an environment and community for international talent through a "five towns, one street, two parks" layout. Konggang Avenue, Tianzhu Town, Houshayu Town, Nanfaxin Town, Gaoliying Town, and Liqiao Town. This area is the external gateway to Beijing's political, economic, cultural and other international exchanges, and houses two high-quality ecological resources in the Roman Lake and Wenyu River among high-standard international living communities.