Till now, the epidemic in China has been put under effective control. The economic development, especially the growth of enterprises, has become a focus of all walks of life. International Ecological Economy Promotion Association(IEEPA) led its member institutions to the Embassy of Serbia in China on the morning of May 28th and held talks on cooperation regarding an energy-saving and green initiative in Serbia based on common consensus. Both sides held in-depth exchange on investment opportunities in fields of infrastructure, energy and environment in Serbia. Li Junyang, executive vice-president, also participated in this talk. Due to some temporary business, Serbian ambassador to China Milan Bačević entrusted Commercial Counsellor Marjan Božović and his representative to deputize for him to engage in this joint meeting.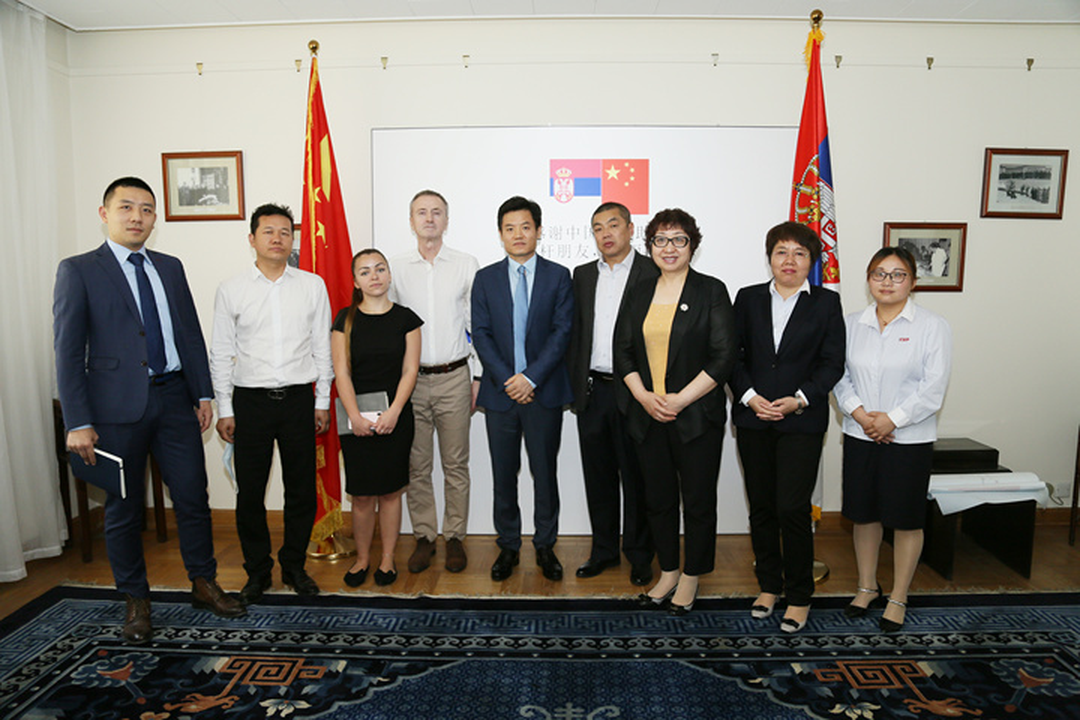 The Acting Vice President Li Junyang said that the Serbian ambassador Milan Bačević paid a personal visit to IEEPA and promoted green cooperation programs between Serbia and IEEPA. In this regard, IEEPA has done relevant analysis in combination with the project, and made targeted recommendations of four representatives out of all member companies in order to accurately connect both IEEPA and Serbia and provide guidance. The four companies are energy pipeline new material high-technology company that has advanced technology and strength in infrastructure, company that has technological advantage in complementary areas such as solar power and photoelectricity, high-tech company in charge of electric transmission and transformation equipment in electricity domain and competitive company field of urban heat supply and sewage treatment respectively. Guided by the general direction of the Belt and Road initiative, this will proactively help our member enterprises go global and provide substantial support for them.
In particular, six government agencies including the National Development and Reform Commission jointly issued a decision on the support for the sound development of green private enterprises recently. Concentrating on four aspects of fostering a fair and open market environment, improving policy support for industries that are inclusive in nature, boosting operating capacity of our enterprises and facilitating information communication and feedback mechanism, NDRC and other departments have put forward 12 policies and measures designed to underpin the sound development of these private enterprises.
Li Junyan made an emphasis on this issue. At present, energy-saving and environmental enterprises will gain full-dimensional support from the Central Government and relevant ministries from multiple angles, especially some policies that are under acceleration. All enterprises will gain solid back-up in this regard, and we also have full confidence about this. We hope that through joint efforts with Serbia, we can make a cooperation plan. We'll also make some arrangements such as inviting government departments of Serbia and their embassy officials in China for some visits in order to lay a solid foundation for further field visits to Serbia.
Li Junyang also forecast a promising future for Chinese companies' growth in Serbia. This marks a great opportunity for enterprises to cope with difficulties in the era of globalization, especially take Serbia as a platform to enter in to the EU market. In the meantime, support provided by Chinese government becomes a cornerstone for the successful cooperation of enterprises of both sides.
Marjan Božović said that Serbia is an important cooperative partner of China. Regarding the bilateral cooperation in fields of electricity, energy and railway, China and Serbia have delivered fruitful outcomes. At present, Serbia has lifted the lockdown, and domestic situation continues to improve. Next, Serbia will spur economic growth and become a more appealing cooperation destination for foreign capital. He also expressed his appreciation for Li Junyang's personal visit to Serbian Embassy in China, for jointly convening this exchange aiming at targeted cooperation, and for effective and practical promotion of the program from both sides. Embassy of Serbia will formulate a report at earliest time possible and report to the Ministry of Energy, Ministry of Environment and Ministry of Commerce of Serbian government. Going forward, both sides will set a specific timetable, make plans through consultation and do bilateral investigations, which will strongly boost the cooperation of Chinese enterprises in Serbia.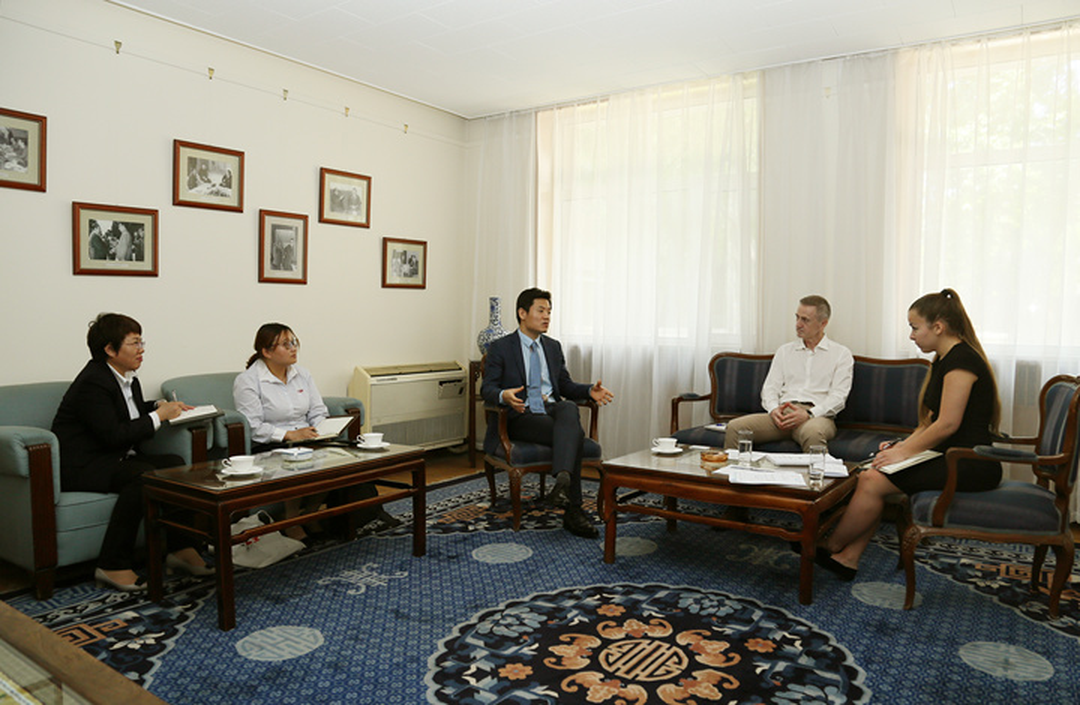 Entrepreneurs invited to this meeting, who elaborated on their technological edge, successful cases, achievements and so forth, are all from our member enterprises. They felt the enthusiasm from both sides for this cooperation. This meeting also laid a solid foundation for specific cooperation and convergence. They hope to continue to build a cooperative mechanism and play its long-term role under the strategic guidance the IEEPA. Some entrepreneurs also said that as domestic situation evolves, we need to establish a predictive mechanism for development given current economic growth and political situation. Now the collaboration on relevant projects is paying higher attention on support from specialized organizations. From the perspective of domestic need, a new type of cordial and clean relationship between government and business should be established. On the global arena, we need to build a risk evaluation system. These two aspects rely on professional guidance and systems of specialized organizations, architecture design and counselors in charge of operation, especially the model of fostering the cooperative and developmental ecosystem from ecological angle, which is built by IEEPA in an effort to promote modern operation of enterprises and global high-quality development. These actions provided a new perspective and focus for entrepreneurs. And cooperation is no longer like the relationship between A and B, but the mix of both.